Lithuania Kebab
Everything but the grill
Nation: 10/10, Kebabs: could do better
It's Vilnius, capital of Lithuania, capital of being great without anyone noticing.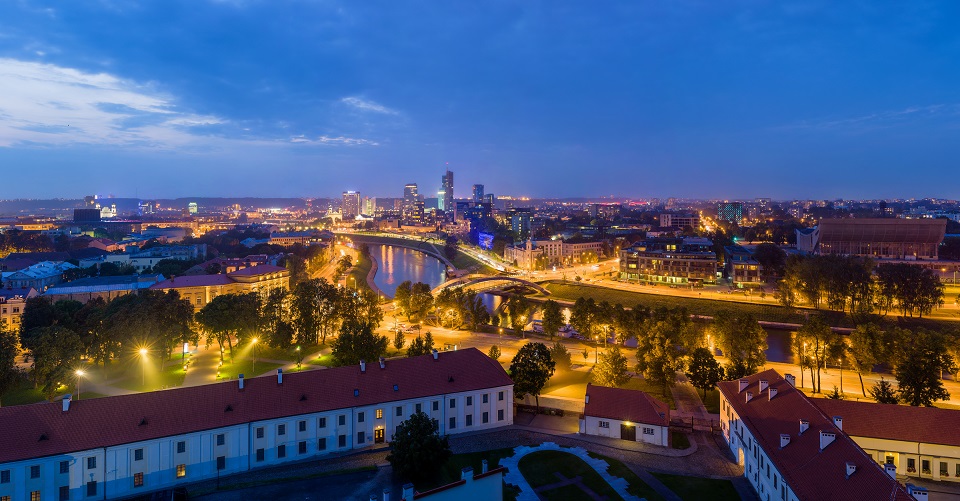 With a bustling old town, bohemian arts scene and a rapidly growing landscape of skyscrapers, Vilnius is a symbol of the Baltic region's up and coming greatness. Most people speak English and it's cheap, modern and funky; this is a highly liveable city reminiscent of turn of the century Berlin, with a politically charged underbelly to match.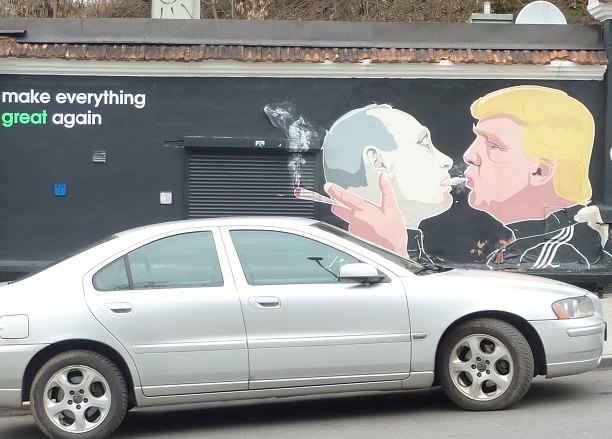 And it's not just the capital: the second city, Kaunas, is also a stonker with its array of old-town swank and hipster burgers and breweries. The street artists have been busy here, too. This one is a homage to the astronomer from Kaunas, Lithuania, who discovered a new planet in 2002 and named it "minor planet 73059 Kaunas". Who knew!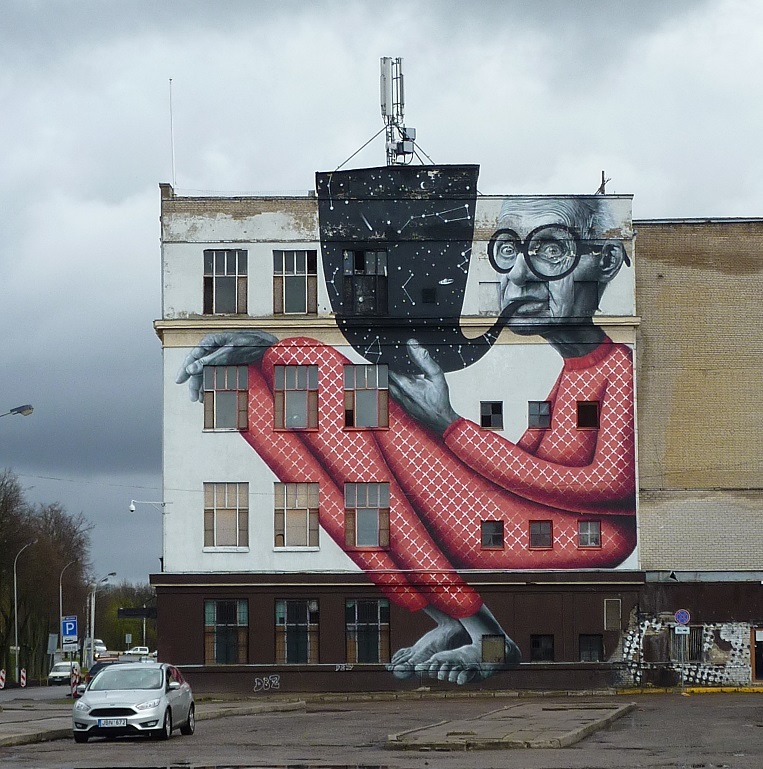 It is, however, eerily quiet here. It's as though everyone has gone to Vilnius, which makes sense, as it's a great place to be. This also means that there is plenty of time for the street artists to get busy.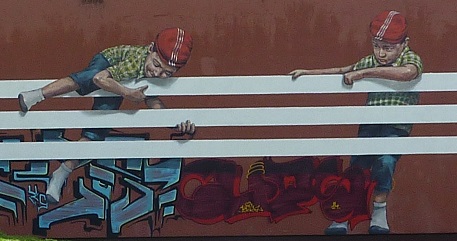 On the subject of food, Lithuania is simply full of fantastic international grub, all at great prices and all really rather good. A popular hang-out for local hipster types, the doughnut and bagel shop in Kaunas delivered a slam dunk of choco-berry deliciousness. Check these bad boys out.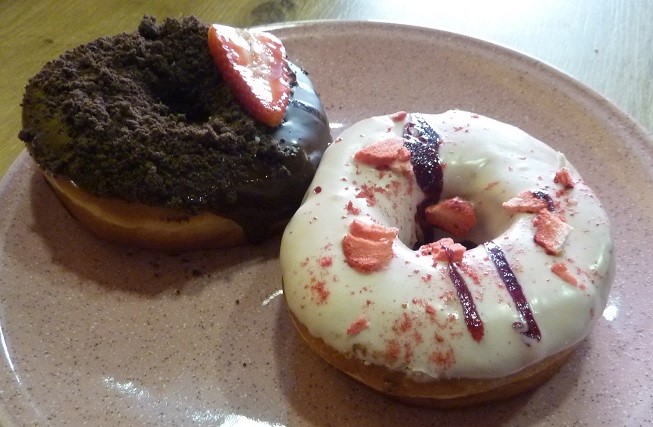 Vilnius was even better, from shooting Saki in a ramen house to superb stone-fired pizza in the independent nation of Užupis, we were hungry for Vilnius. And yes, part of Vilnius has declared itself an independent nation. Previously a run-down squat, this place is gentrifying faster than you can say "moustache" but for now, it is a charming district full of artists and oddities. Oddities such as this little mermaid who keeps guard of the river that separates it from the rest of Vilnius.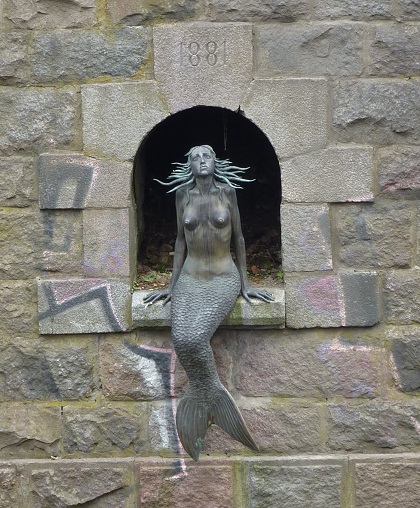 With a winning blend of bohemian culture and a booming European business district, it seems that Lithuania has everything going for it. Everything apart from one crucial factor: the kebab!
Well, it's not all doom and gloom, as we found this authentically Turkish place in Vilnius.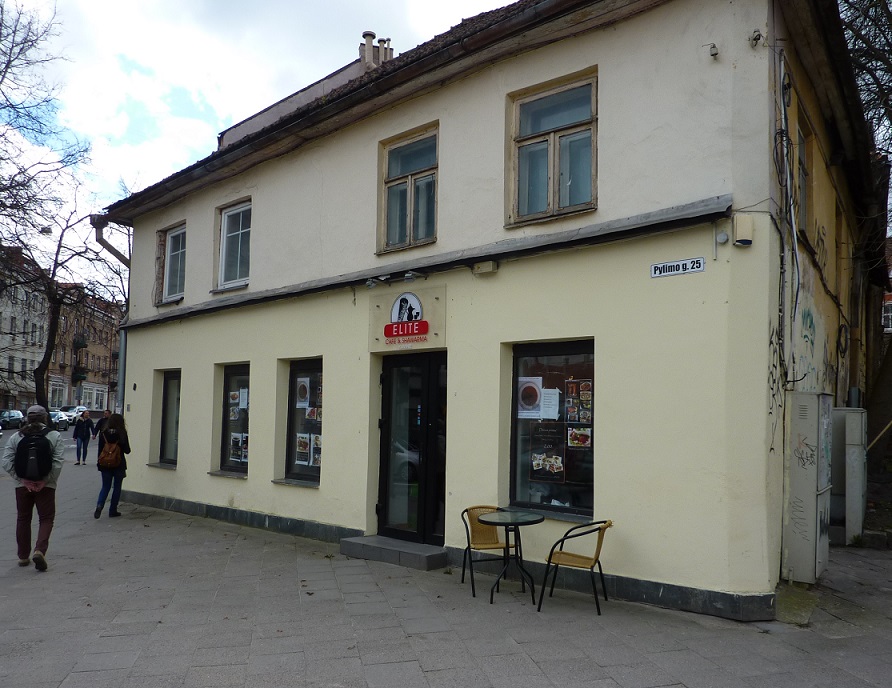 The first thing we noticed was that this was an odd mix of restaurant and café, with a sort of youth-club vibe to it. The second thing we noticed was the table full of Baklava. This authentically Turkish treat gave us high expectations for what was to come.
As nice as a table of Turkish treats is, we were more interested in the ele-legs. Not the biggest of ele-leg, but still, with a choice of chicken and beef we went for one of each (with chips) and sat down to await our meaty fate.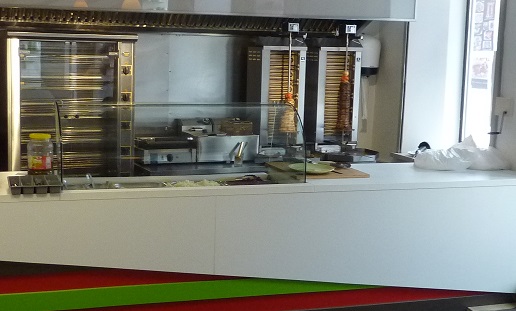 They arrived with a smile, and wrapped in English-language newspaper foil. The chips were a bit on the crispy side, but the kebabs looked good so we got stuck in.
How was it? Well, to be honest, it was OK. Packed with cabbage and onion, and with a slightly creamy texture, it felt right to stuff it full of chips to make the "chip kebutty".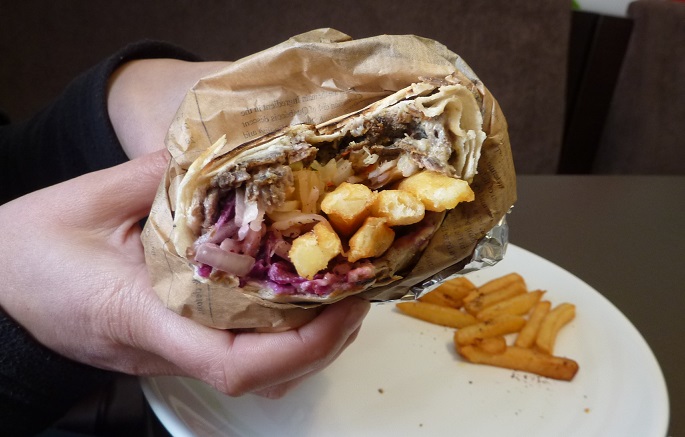 In line with Vilnius' hipster tendencies, this kebab came with tahini. It also had a welcome spattering of jalapenos and a dollop of hot sauce that had sunk to the bottom. Fresh parsley topped it off but overall, as close as Vilnius may be to Berlin culturally, they have a long way to go on the kebabs.
Having said that, Vilnius had one final surprise in store as we got on our bus to Minsk. Check out this fully loaded bad boy from the bus station.
Yes! Vilnius is showing signs of its cultural maturity here with what can only be described as a classic chicken kebab. Packed full of juicy chicken and stuffed with a sneaky slathering of cheese! This kebab was an absolute dream and a great way to warm up while waiting for your bus to Belarus. Spicy sauce? Yup – this hot-shot kebab vendor doesn't pull any punches.
Half way in and we were getting full. It wasn't lunch, it wasn't dinner, it was a brunch-time snack and it was a winner. Vilnius – thank you for some excellent food and some OK kebabs.
Here come the scores for the Lithuanian entry (based on the shop: elite cafe and shawarma):
Score Category
Synopsis
Meat Quality
Decent
Flavour Blend
Meh
Salady Goodness
Cabbage o'clock
Spice Hit
Scaredy spice
Favourite Colour
Yellow
It looks like Berlin, acts like Berlin, but not quite managing to taste like Berlin. Yet.
Next stop: Belarus, where the letters are all wrong, it's a little bit Russian, and that's about all we know!