Bulgaria Kebab
I can't get no
Kebabisfaction
A green and pleasant land of ancient civilisations, fertile farmland, hills and mountains. No, not Blighty, it's Bulgaria.
Next door to Greece, and not far from Turkey, we were, as you might imagine, optimistic and excited about the none-too-shabby sure-fire kebabby prospects of Bulgaria.
In many ways, though, the kebab was not the star of the show here. One of the most immediately noticeable features of Bulgaria is the amount of graffiti and street art on display. Recovering from decades of Soviet control to find its feet as a modern European nation, the battle for Bulgaria's heart and soul is on display throughout its streets.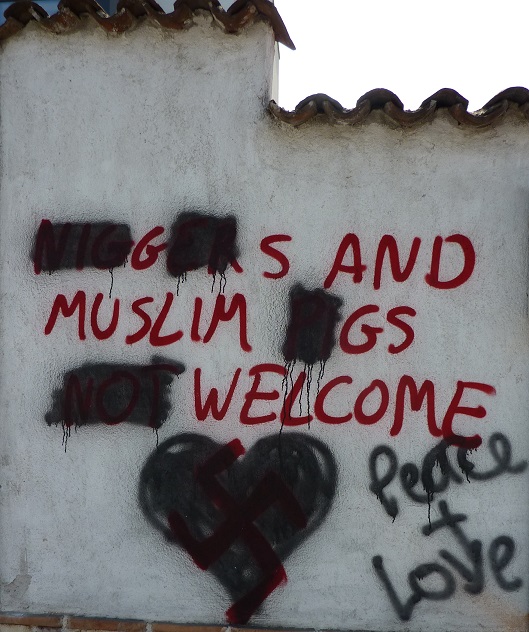 This attestation of diversity and inclusion of all types of Gs pretty much sums it up. We were never far from a swastika in Sofia. In fact, this was printed directly behind our heads on the back wall of our apartment, featured alongside a nice example of how to fix fascist graffiti. Spot the swastika, now there's a game.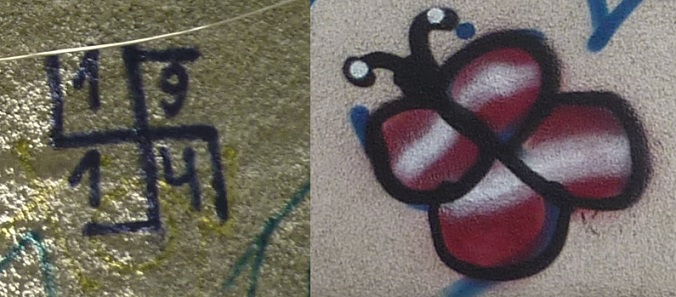 Note the date 1914. This is the date when FC Levski Sofia was founded. Levski are well known for their association with neo-nazi hooliganism and they seem to love nothing more than drawing on walls.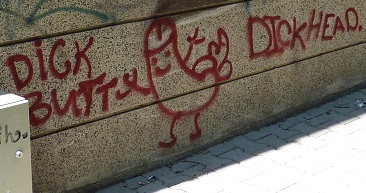 It's not all doom and gloom though, as this delightful drawing of dick butt illustrates. The battle for the visible soul of Bulgaria's streets rages on, with entries varying from the sublime to the ridiculous.

Plovdiv wins the award for most inventive street art with its range of dragons being ridden by Bulgarian youth. Riding the dragon in search of kebabs? Who knows. It's just nice that it doesn't have swastikas all over it. Yet.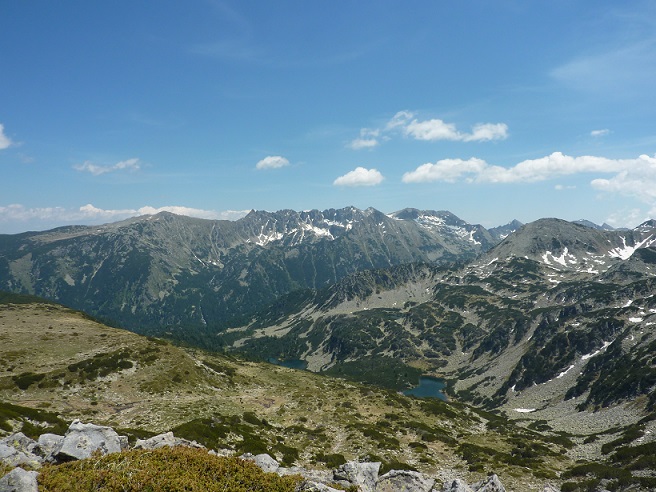 With art and history dealt with, we move on to Bulgaria and its kebabs. First stop on this meaty mission is a ski resort in the Pirin mountains by the name of Bansko. Breathtakingly beautiful, the Pirin mountains offer fantastic summer hiking. Down below, normal life continues as the locals cling to their traditional ways of life despite rampant apartment building for the waves of Brits coming over looking for a better life in the form of a cut-price slice of Bulgarian alpine fun. Take this guy for example, out walking his cow. After a few weeks in Bulgaria, this starts to feel normal.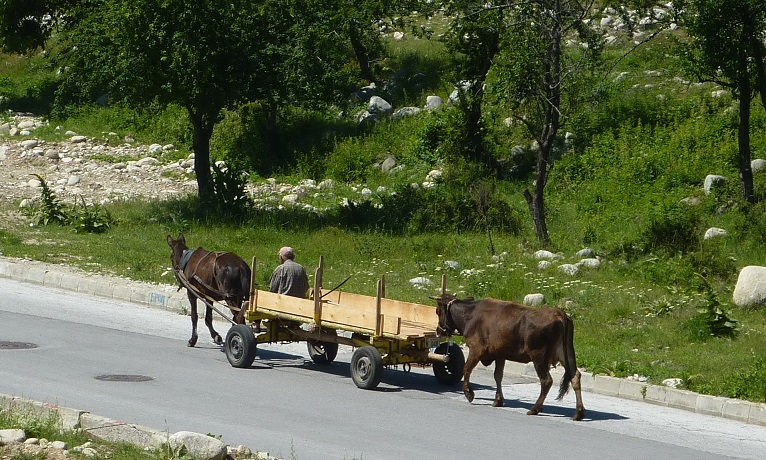 Just taking the cow for a walk. Naturally, we were thinking 'Beef kebab' but Bansko had one surprise left and it was not a good one. The only kebab shop was closed. Seasonal opening meant that our dreams of rustic Bulgarian mountain kebabs were melting as fast as the snow from the hills of this little ski-town.
Knowing what we must do, we set off to the capital, Sofia. Our first encounter of kebab in Sofia came in the form of an advert on, of all things, an ice cream shop.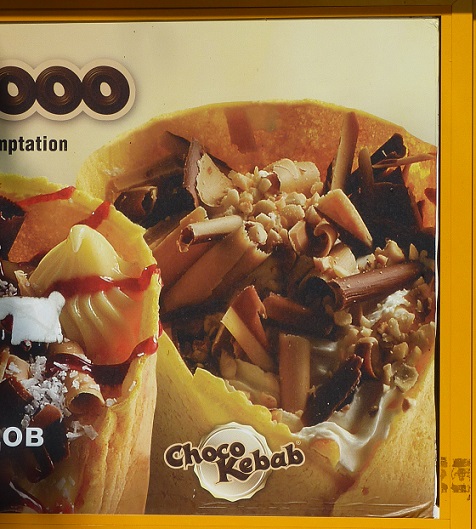 Choco-kebab. Never averse to trying new things (as long as it's a kebab) and getting a bit desperate after the disappointment of Bansko, we thought we'd give this choco-kebab a go.
One choco-kebab please
"We don't sell choco-kebab. We only have normal ice cream." Choco-kebab stall vendor, July 2017
There was nothing else for it. We had to go to Plovdiv. One of the oldest cities in Europe and heavily influenced by the Greeks throughout its history, Plovdiv was Bulgaria's best chance at rescuing its kebab prowess. The ancient city of Plovdiv did not disappoint. After a bit of searching, and enlisting the help of a friendly hotel concierge, our prayers were answered in the form of Olympos.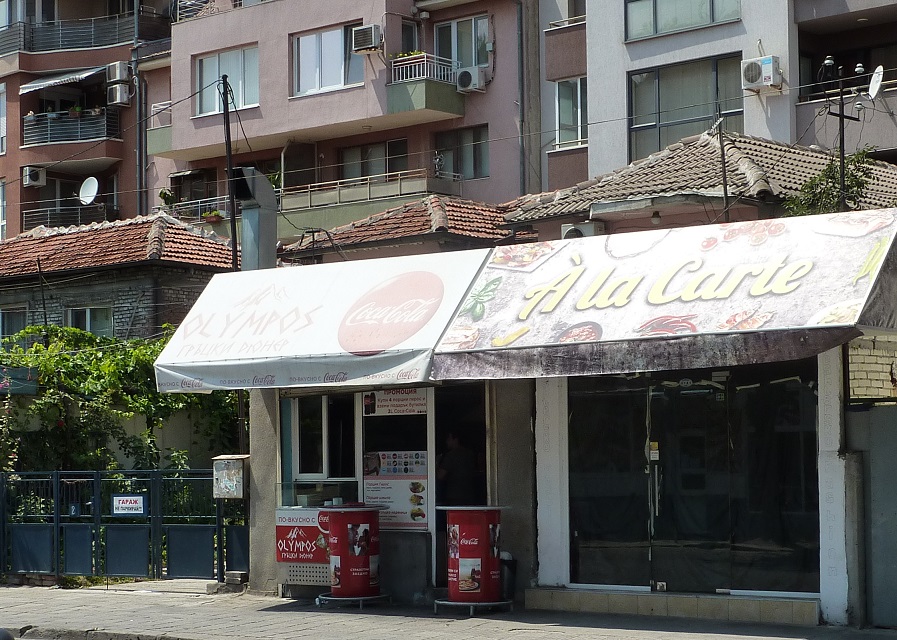 Well before the Romans marched in, back in 6000 BC, the land of Bulgaria was populated by the Thracians. Back then, Sofia was nothing more than a village and Plovdiv was where it was at. These guys weren't like the Romans and the Greeks, who liked to live in big cities; these guys were more tribal, preferring to organise themselves into gangs surrounding their tribal fortress. Do traces of this culture still remain in Bulgaria? Well, the first kebab shop we found might indicate that yes, local tribal culture is still very much alive.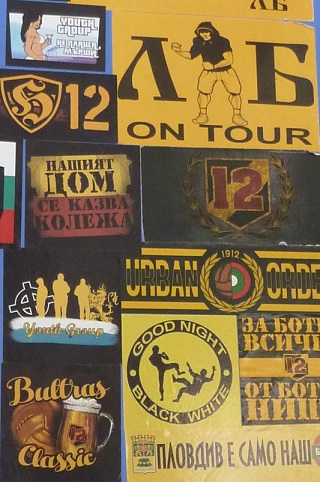 It turned out that on our quest for kebab, we had happened upon a favourite meeting spot of the 'Bultras', Bulgarian ultra-hooligans who support Botev Plovdiv. Intimidating? Yes. Friendly? Actually, yes it was. A lovely, albeit stern, lady served some fine specimens of kebab while some beefy guys joined in the meat frenzy outside. A basic but charming introduction to the Bulgarian kebab, this place was so popular that the chicken meat was carved before fully cooked and then quickly griddled to meet the huge demand for kebab, presumably from migrants flooding in from other parts of Bulgaria due to the shortage of kebab options.

Olympos' meaty mountains were formed with fluffy soft bread, Greek style tzatziki yoghurt, fresh salad and the ubiquitous and ever-welcome chips. Fairly standard Eastern European kebab so far, right? Wrong. Contrasting beautifully with the far-right violence declared by the stickers on display in this place, the kebabs were displaying an altogether more palatable leftfield delight: for the first time ever, someone had put cheese spread in our kebabs. A chilli-flavoured creamy cheesy blob of deliciousness gave a warming sense of comfort to these kebabs that proved the perfect tonic to the month of kebabstinance that had preceded this experience. Unsure whether it was the breaking of the fast or the genius of the cheese spread, we loved these kebabs and ate them with gusto and joy.
But Plovdiv had more to offer. Sure, there were relics from ancient civilisations that were older than Ancient Egypt, but that's not the culture that we had come to find.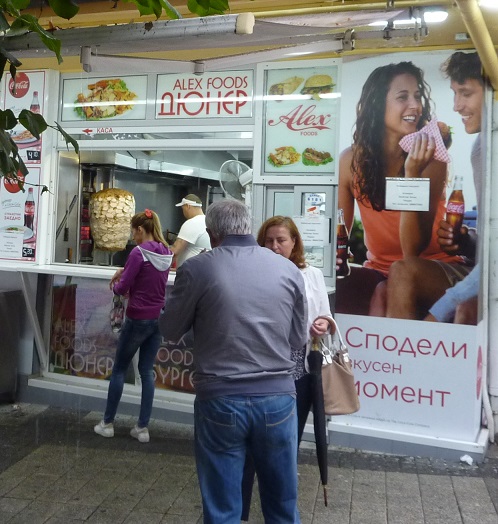 The main street, which had previously been the site of a huge amphitheatre that the Romans used to flood with water to re-enact famous ship battles (I know!), was now the site of another great wonder, this time of modern Bulgaria.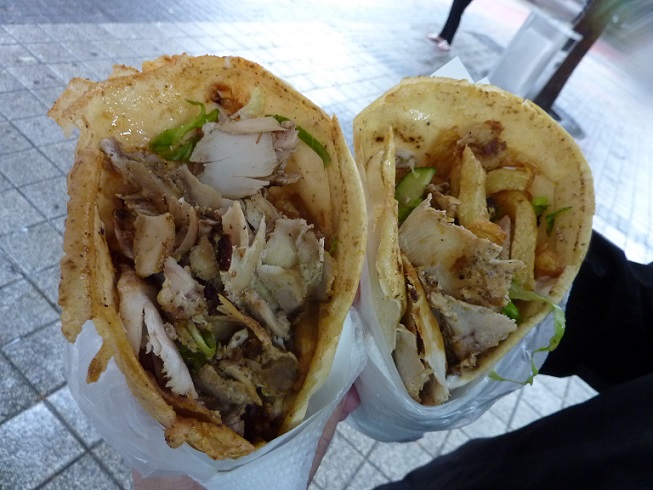 Looking the part, but being largely mediocre, Alex kebabs' strong point was the herb-encrusted and lemony chicken. With no options available and half-full of cold chips, it was only the compulsory slop of mayonnaise that rescued it from dryness. The bread was a thin Turkish flatbread that was oddly crispy.
The stand-out feature of both Bulgarian kebabs is the shape: both were cone-shaped kebabs, folded into a conical plastic bag that catches all of the juicy slop that would otherwise ooze out of the bottom.
With ancient civilisations spanning back beyond the Egyptians, a fair question to ask is:
Could this be the origin of the kebab itself?
"Don't believe anything a Balkan says about food. We all say we invented the kebab but our cuisine is the same – we are all the same." Local tour guide, Veliko Tarnovo, July 2017
And the scores for Olympos kebab in Plovdiv, Bulgaria:
Score Category
Synopsis
Meat Quality
Carved while clucking, starved while cooking
Flavour Blend
Cheese spread 3:0 Hooligans
Salady Goodness
Mostly chips
Spice Hit
Peppery cheese doesn't count
Favourite Colour
Blue
Few and far between, Bulgaria's kebabs are not its strong point
Next up is a 6-week stint in blighty before Gran Canaria beckons. Can Las Palmas show the Alicante kebab a thing or two about Spanish kebab? We shall see.