Panama Kebab
A Greek Tragedy
I smell a rat...
Panama is a land of contrasts: rich and poor, urban and rural, rainforests and shopping malls. The history of Panama has been defined by greed and conquest, from the sparsely visited high-end boutique stores of the various US-style shopping malls in Panama City to Vasco Núñez de Balboa's discovery of the Pacific Ocean in 1513, it has all been about trade and riches.
Christopher Columbus was on to it:
"I have seen more gold in two days than in four years in Spain." Christopher Columbus, 1502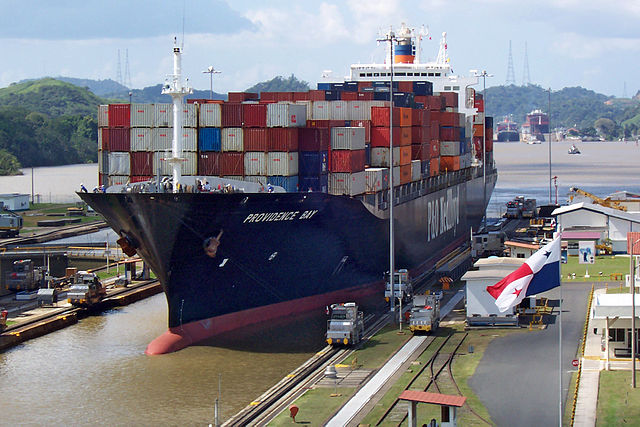 Nowadays, while the gold has all been snaffled away by the buccaneers and pirates (mostly Spanish and British), it's the canal that brings the riches to this nation; not that the riches make it very far – with its corporate and financial privacy laws, Panama is a great place for the ill-gotten gains of the world to be hidden away, resulting in a landscape of flashy skyscrapers and bankers.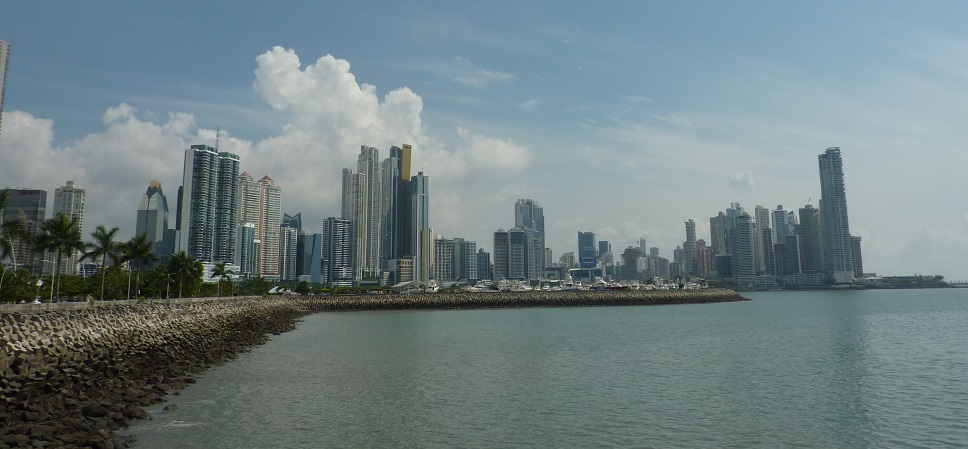 There is, of course, another side to Panama. We're not talking about the poverty – slums stretch out all around the edges of Central America's largest, and richest, city – but instead, let's focus on something far more majestic, a fertile land of opportunity where, as long as you can stand the heat and 100% humidity, all things have a fair chance of success. Yes, you guessed it, it's the Panamanian rainforest and you don't have to go far to find it.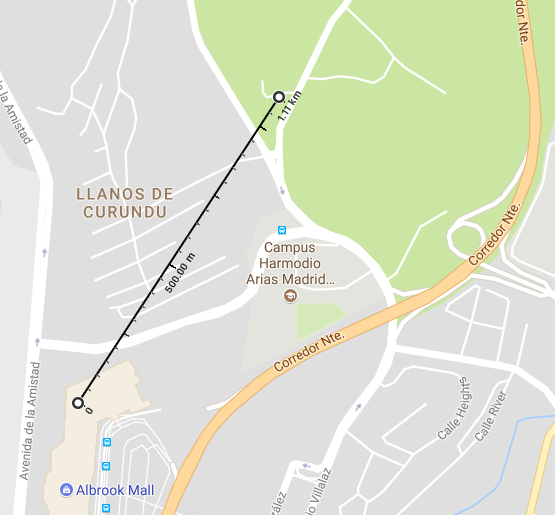 Never before has it been so easy to go from the rainforest to the kebab shop.
At just 900m from the Parque Natural Metropolitano – a protected rainforest reserve that borders the Panama Canal – Kouzina Greek Grill at the Albrook Mall, is, officially, the closest kebab shop to a rainforest in the world.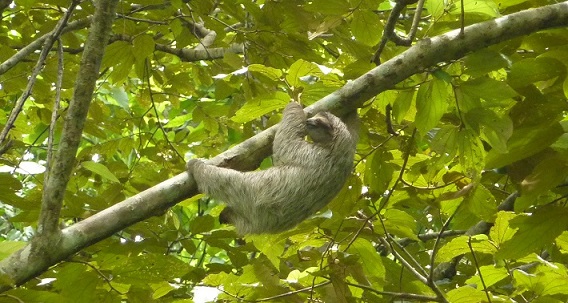 At a distance of just 1.2km from the kebab shop, we saw this little fella.
Looking like he's already had a king-size kebab with extra cheese, Slothy McSloth-Face is not in a hurry. He's probably chilled because he knows that unlike most sloths, he is less than a day's crawl away from a kebab shop.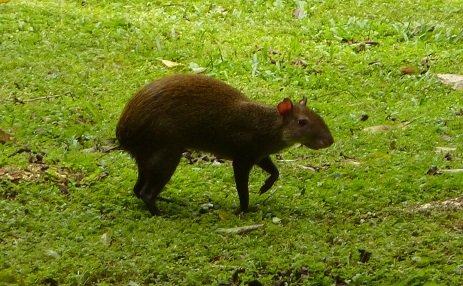 Among the giant spiders and birds, we also found this tame little critter hanging around the tourist entrance to the reserve. Normally, finding a giant rodent near a kebab shop would be a bad sign and, given the penchant for a bit of roasted guinea pig around these parts, our cutey agouti (that's what it is!) had better watch out.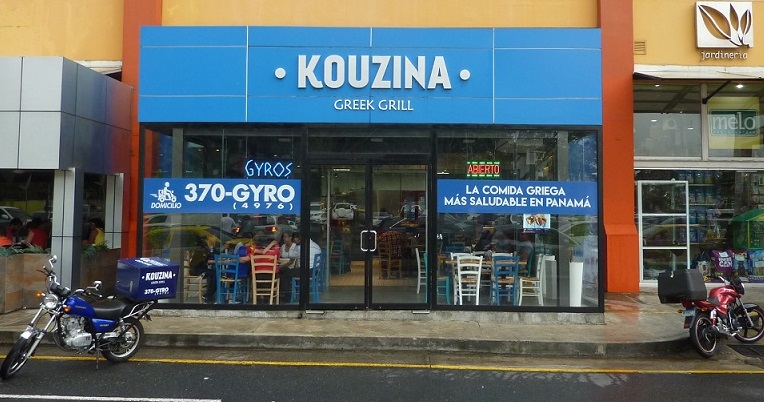 And so it was, after a morning exploring the rainforest, our hunger was rising and, with sweat dripping from every pore, we went in search of the kebab shop.
Before you could say agouti, we were sat down and were perusing the menu of this upmarket Greek-themed US-style fast-food kebab.
Yes, that's quite a description, but it was hard to know how to describe this place.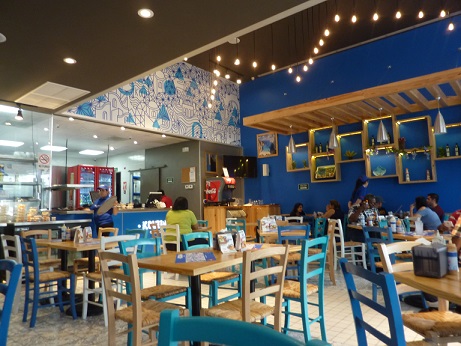 Far from the run-down ele-leg kebab dens that we know and love, this place looked more like a gluten-free hipster cereal hangout and, much like the financial operations of this peculiar nation, what was going on behind the scenes was hidden from view.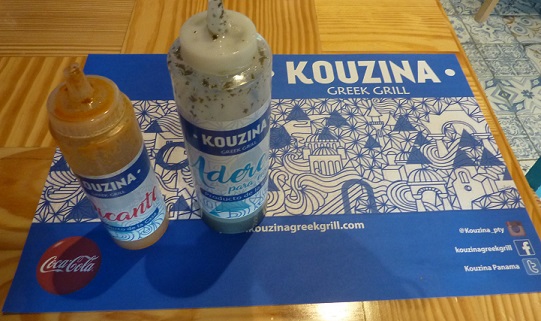 Despite there being no ele-legs on display, our optimism was restored when we noticed the stalwart sign of a classy kebab joint – the homemade hot sauce. Brimming with hope, Kate ordered the lamb and chicken gyros and Pete went for Greek sausage gyros, both with feta fries.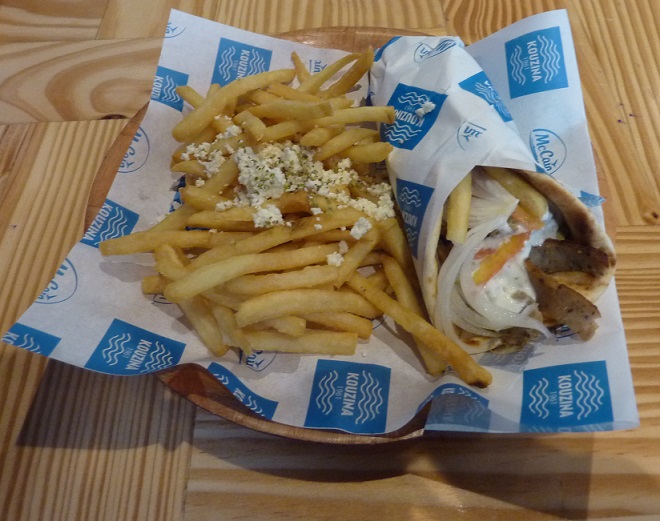 It looked decent. Small but nicely formed and the feta fries were just begging for some of that homemade hot sauce. It was then that the reality of Panama struck us. The homemade hot sauce tasted like watered-down Tabasco.
The disappointment continued: the meat was peculiar – cardboardy, artificial and flavourless.
The Panamanian kebab was right to hide its workings from view because, as we started to sample our flashy style-over-substance kebabs, we realized that it was all an elaborate fraud.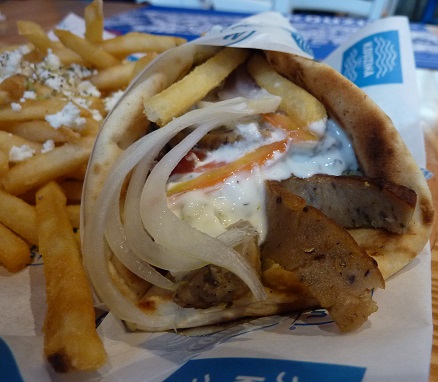 Kate's chicken and lamb gyros seemed, when dismantled, to contain two colours, rather than flavours, of meat. The sauce was bland and only really squirted at the top to make it look nicer. The salad consisted of the designer raw onion feature seen at the top and the bread which was, well, OK.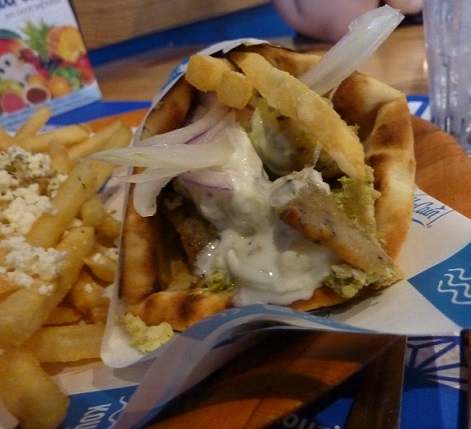 Pete's greek sausage and chicken gyros was disappointingly similar to Kate's lamb and chicken version. It was hard to tell the chicken from the sausage – both by taste and appearance. At US$7 each (+$3 for feta fries and a drink), this was not cheap and, like the tax-dodging elites that Panama panders to, it was not very classy either.
So, what's the verdict on the Panama kebab?
Score Category
Synopsis
Meat Quality
Tasteless obfuscation
Flavour Blend
Feta fries were tasty
Salady Goodness
Feeling raw
Spice Hit
Promised more than it delivered
Favourite Colour
Gold
Greedily pursuing the American dream, Panama's fast-food fraud left us hungry for a hearty homemade kebab.
With room to improve, and a sense of disappointment that we couldn't break beyond the fast-food offerings to find a better kebab, our search continues on to Costa Rica to find a good Central American kebab and one thing's for sure – the first stop will not be a shopping mall.