Canary Island Kebab
Indimoroccan Arab Fusion
Grillas in the mix
The island of Gran Canaria. Officially belonging to Spain, but located off the coast of Western Africa, this volcanic island is many things to many people.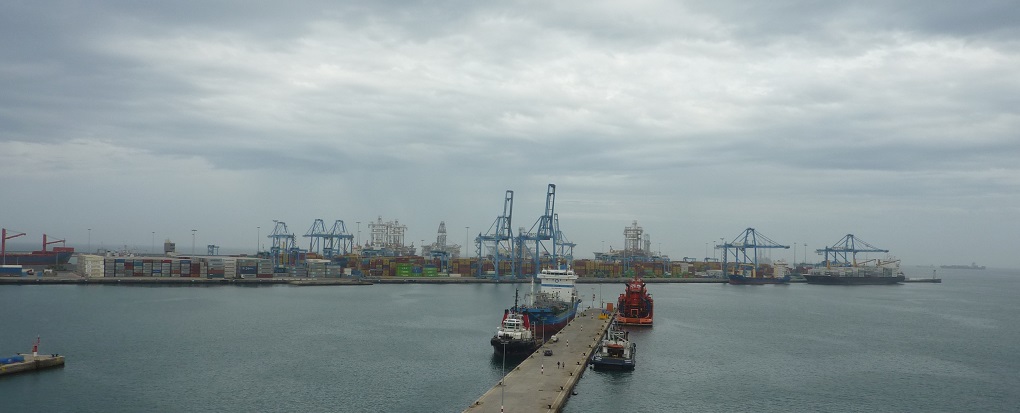 Housing an absolutely enormous port, the capital, Las Palmas de Gran Canaria, is a popular stop for container ships (and the occasional cruise) on their way across the Atlantic.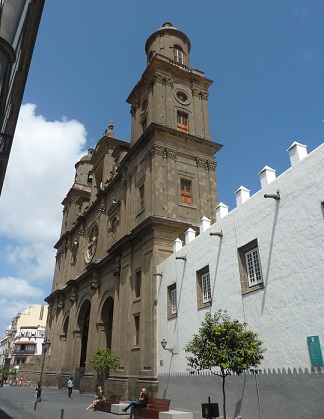 It's not all shipping and dirt though, there's some lovely beaches, the obligatory H&M, as well as a number of funky tapas restaurants and all the other things you might expect of a large Spanish city, like this cathedral in the old town.
Being a port city, it is no surprise that Las Palmas is host to a wide range of culinary influences. What we were not quite ready for, however, was an "Indimoroccan Arab Fusion" kebab shop. Holy moly. And no, we have no idea what the name of this kebab shop is.

As lovers of a good curry and familiar with the meat grilling skills of our Arab friends, our only concern was what the Moroccan influence might be. With memories of a holiday in Marrakesh that served up endless tagines of fruit and meat, only the memory of Finland's surprisingly effective Apple Habañero hot sauce offered us some comfort.
It's been a voyage of discovery so far, and so who are we to question the potential of this seemingly strange kebab fusion. Perhaps it could be magical.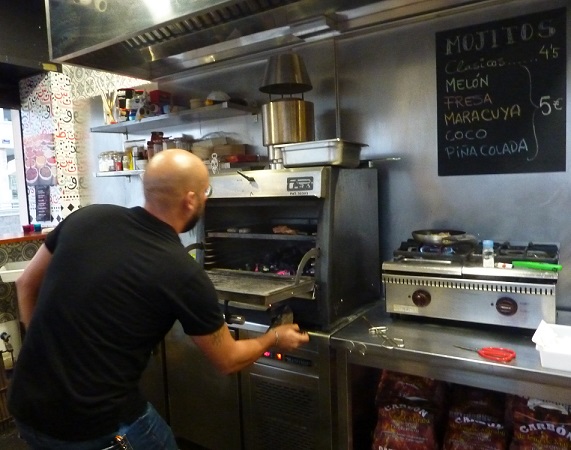 Here is the Indimoroccan Arab Fusion kebab chef at work, stoking the coals, preparing the charcoal fire. Recalling the ambition of the Finnish kebab chef to one day produce a charcoal grilled kebab, we were starting to feel optimistic.
The menu was as intriguing as the sign above the shop and I don't mean the mojitos. It was like someone had taken an Argentine steakhouse, an Indian curry and a tapas bar and randomly jumbled up the words on the menu. It was kebab, but not as we know it.
Playing it safe, we went for the lamb naan and a chicken tandoori brocheta, totally unaware of what this might be, or, indeed, if it would resemble a kebab.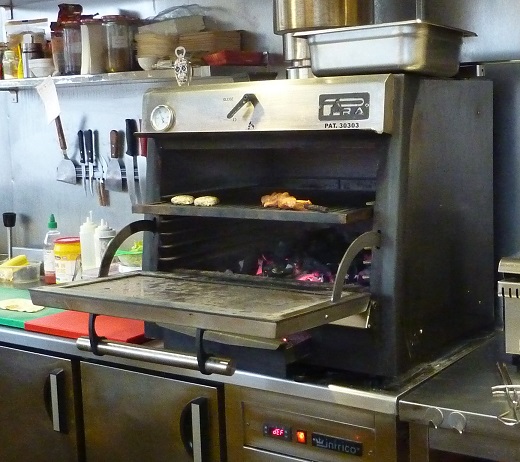 Thankfully, a skewer of marinated chicken was loaded onto the grill along with two lumps of lamb. Unsure of how a tandoor could have fitted in this place, and with expectations that erred on the side of realistic, we were not expecting a proper naan bread for the lamb.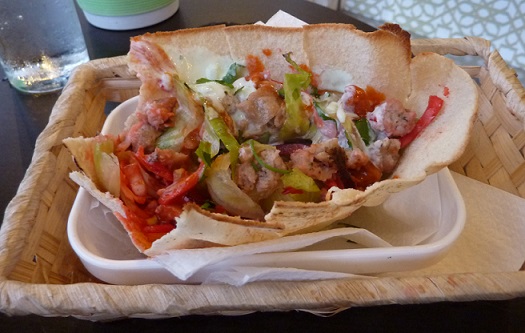 And it was just as well, as we did not get a proper naan. The pitta was, in its own way, reasonable – thin, but holding its shape well, this open flower of a kebab was a classy little number combining beautifully grilled juicy lamb nuggets with fiery marinade and a spicy red sauce that spread its heat across the peppers, onions and lettuce which, combined with the fresh coriander, gave a tasty balance of freshness and fire, before the fiery heat grew, sending us scavenging for some of the yoghurt dip from the chicken kebab.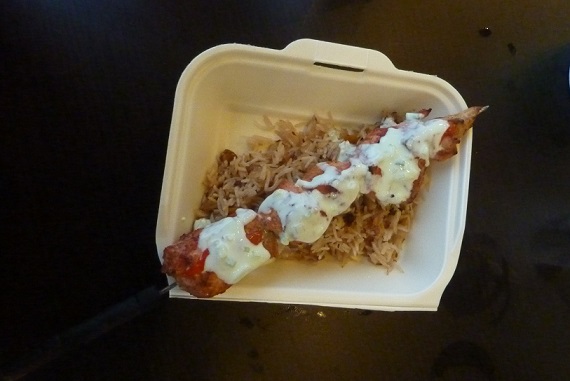 Besides the yoghurt dip, the chicken tandoori brocheta came still on its skewer and served on some rice. But not just any rice. This was undoubtedly the taste of Morocco: cumin, cardoman, some other herbs and, we think, also some nuts, all combined to make this one aromatic and taste-expanding altar on which to seat the mighty meaty savoury saviour.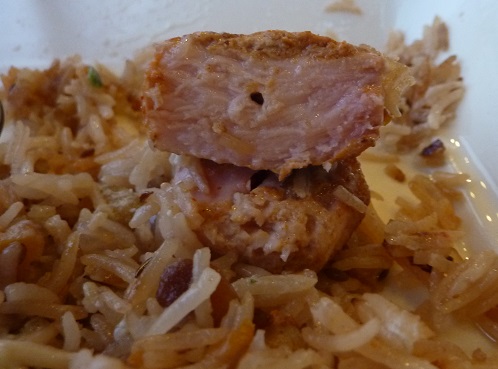 The chicken itself was a lightly spiced and succulent affair. The Indian tandoori flavour was subtle, the spice was gentle compared to the lamb, but the meat quality was superb and the juices, when combined with the chargrilled tandoori sauce, were a thing of beauty.
All in all, this was a kebab to stretch the definition of kebab – as eclectic as the people of this Spanish island – but, in many ways, this kebab shop, like Las Palmas de Gran Canaria itself, quite simply, it works.
Score Category
Synopsis
Meat Quality
Chargrilly juicy goodness
Flavour Blend
Indimoroccan Arab fusion power
Salady Goodness
Little mix
Spice Hit
Grower not a shower
Favourite Colour
Golden palms
Indian, Moroccan, Arab and Spanish combine to make one tasty and unique kebab.
Where to next? Well, it's not going to be India, Morocco, Arabia or Spain, but it is going to speak Spanish. We're off to Central America to see what kebabby treats the ancient Aztecs, Mayans and the Spanish conquistadors can serve up.