Poland Kebab
Good grill hunting
A tale of find the sausage
Poland is a nation that has been attacked from every angle throughout history. Fighting for its own identity, it is, perhaps, little wonder that the kebab has not made massive inroads into the culinary traditions of Poland.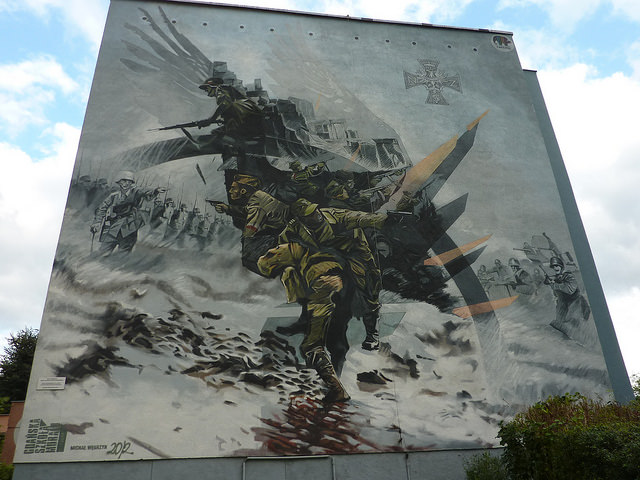 I guess they were busy fighting off the Russians, the Germans, the Austro-Hungarians... One could understand taking a suspicious view of foreign foods in this scenario, and that's not even thinking about what the Soviet approach to spicy foreign food was...
However, it would not be fair to cast aside Poland's entire cuisine, solely because they lack in the kebab area. No. That's not the spirit of this quest. And so we stand together, side by side with Poland, in solidarity with the proud nation of Poland, in solidarity with the victorious workers of the shipyard who fought Soviet communism, bringing about its downfall and inventing European Socialism. To stand alongside them in spirit, we must also stand beside them in solidarity with their cuisine, in solidarity with....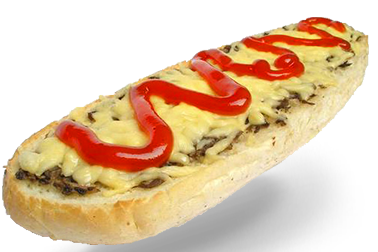 Now it might be wrong of me to start a kebab review with not-a-kebab, but this not-a-kebab (easier to pronounce than its real name) fills the gap left behind from the absence of king kebab. It combines a bready wonderland with some local organic mushrooms, a thick slab of cheese and a bit too much tomato ketchup. It is to the pissed-up Poles what the British kebab is to so many gentlemen and scholars across old Blighty. What's more, it is massive, and costs less than a quid.
Kebabs, on the other hand, are slightly harder to find in Poland. So hard, in fact, that Pete had to fly in his Dad, Doug, to help locate one. Never mind hunting Pokemon, this is hunting red hot pokers of kebaby glory and it took the additional firepower of the senior kebab taster to locate and review this kebab. So, let's see how it fared.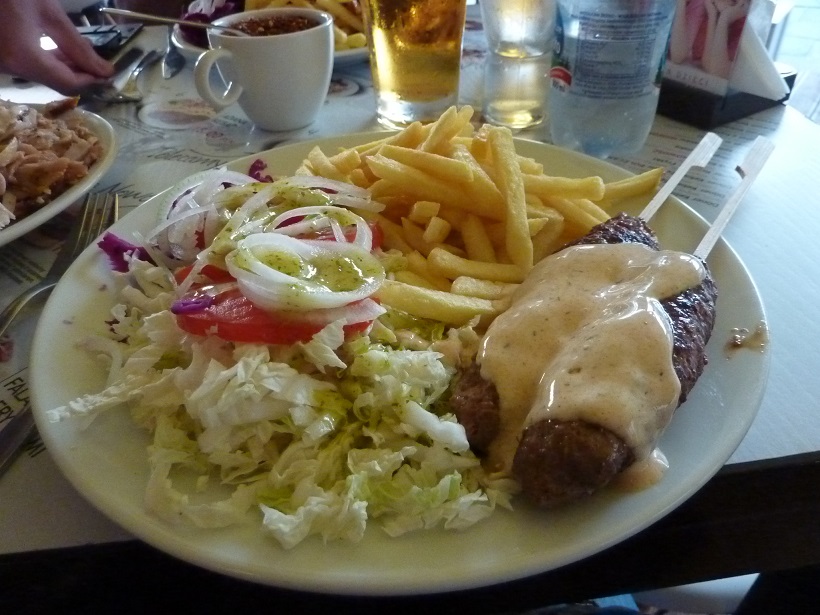 This was the best of the three kebabs tasted: a simple offering of deconstructed kebab; the lack of bread was not intentional but we didn't realise what we were ordering. It took a while to make, which was reassuring, but is, fundamentally, just two shish kebabs on a plate with salad, fries and slightly artifical sauce. The weirdness with Poland is the lack of lamb – we can't even find it in supermarkets! If these kebabs were therefore given a taste test comparison with others we've had, perhaps they wouldn't have done very well but a taste of lamb was appreciated, still pink and juicy in the middle, full of all their lamby goodness, with not a hint of pork in sight. The lack of spice was surprising as Poland otherwise does spice really well (we've had some amazing curries!) but we're not sure we're going to give up our 65cm pizzas or milk bar offerings any time soon.
If there was one thing that stood out from the experience, it was the staff. This is the only kebab shop we have seen, or even heard about, where all the employees were not only of Polish origin, but female! Now we're not saying that kebab shops are the domain of men of Middle Eastern origin, or even that they are the domain of men, but to find two young Polish girls serving up ele-arms (they weren't quite ele-legs) was a refreshing change.
Pete enjoyed having some banter with them:
"Numer porządkowy jeden, twój kebab jest gotowy."Kebab shop employee, August 2016
"Tak"Pete, August 2016
Good work, Pete.
Wrapping it up – as may have improved the kebab – here are the scores in summary for the Poland kebab:
Score Category
Synopsis
Meat Quality
Not the best ele-legs and I saw a microwave
Flavour Blend
At least it didn't have dill
Salady Goodness
Plenty fresh salad
Spice Hit
Not quite hit the spot
Favourite Colour
Nie wiem
Poland is great, but the kebabs are not their strong point
It is with a sense of rejuvination that we leave Gdansk and move the search for 80 glorious kebabs to pastures new. The Poland kebab might not have been the greatest kebab in the world, but the spirit of the meal exists in the noble Zapikanka, a meal that has sunk deep into the hearts and souls of Polish people in a similar way to the kebab with the citizens of Britain. We head off to fresh shores (well, fresh parts of Poland where we hope to sample some other kebabs, or maybe we'll stick with what they do so well) with a sense of come-down. From the heady heights of London's and Berlin's Kebabaphilic glory, we are now back down to Earth and facing the reality that the world might not love kebabs as much as we do.