Colombia Kebab
Cocaine, coffee, crime... and kebabs!
Surprisingly hard to find your fix
Colombia: famous for cocaine, coffee and crime. It is a vast country where the Andes mountains meet the Amazon rainforest and the Pacific and Caribbean coasts.
The capital, Bogota, is where we stayed and, across the whole of Colombia (well, between the Caribbean island of San Andres, Medellin and Villa de Leyva) it is the only place where we could hunt down a kebab shop.
A city of 8 million people, many of whom live in the great number of sectors that are marked as no-go zones for tourists. You can see some of them here.
In recent years, Colombia has got safer. It is now OK to walk around during the day in some parts of Bogota and Pablo Escobar and chums are, for the most part, either dead or keeping quiet for a bit. Not too far away from Colombia's second city (main city if you ask the locals), Medellin, you can go and see Pablo Escobar's family mansion. Like Pablo himself, its best days are behind it.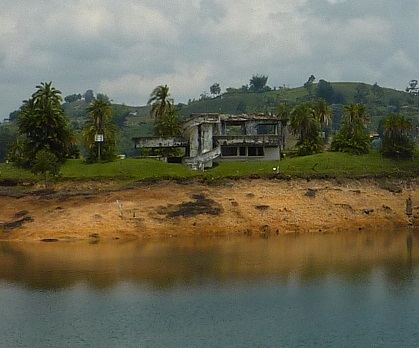 It's not all drugs, dirt and destitution – Colombia's countryside is beautiful. At 3,000 metres above sea level, being near the equator is balanced out by the altitude and the landscape becomes green and pleasant, just like old Blighty. It rains just as often too.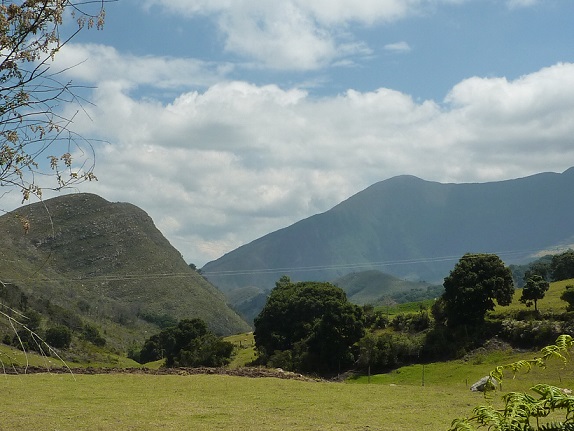 This country scene could be the Lake District, but no, it's Villa de Leyva – a rural retreat for Bogota's elite. When they are not gallivanting around the countryside or enjoying their mansion hideaways, the wealthy elite of Bogota worry about being kidnapped or robbed. In fact, robbery is so common that they tend not to blame the robbers; instead there is a culture of blaming the victim for being an easy target. "Don't be a Papaya" is one of their phrases, meaning don't just wander around lost, waving your iPhone around because someone might just snatch it and eat it. Hmm... apples.
With that advice in mind, Pete stood at the top of a Bogota business-district backstreet and got his camera out for a not-so-subtle snap of the site of our Colombian kebab.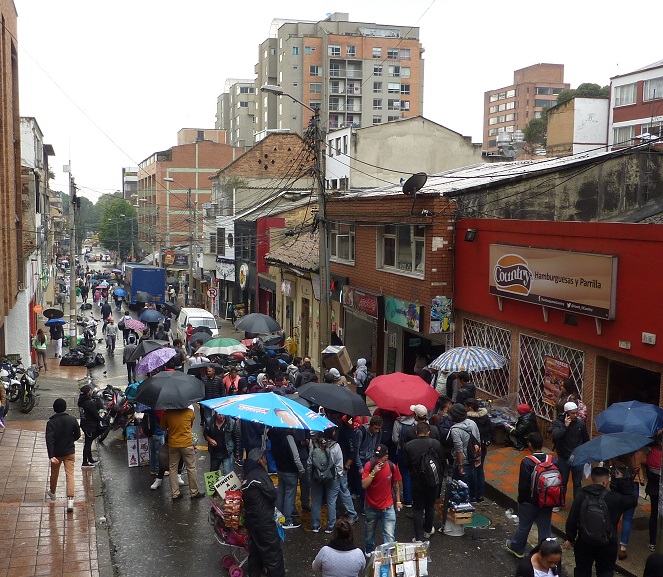 Yes, it's raining. Again. But fear not, for there is salvation just around the corner and, as we have seen so many times before, it has arrived Turkish style.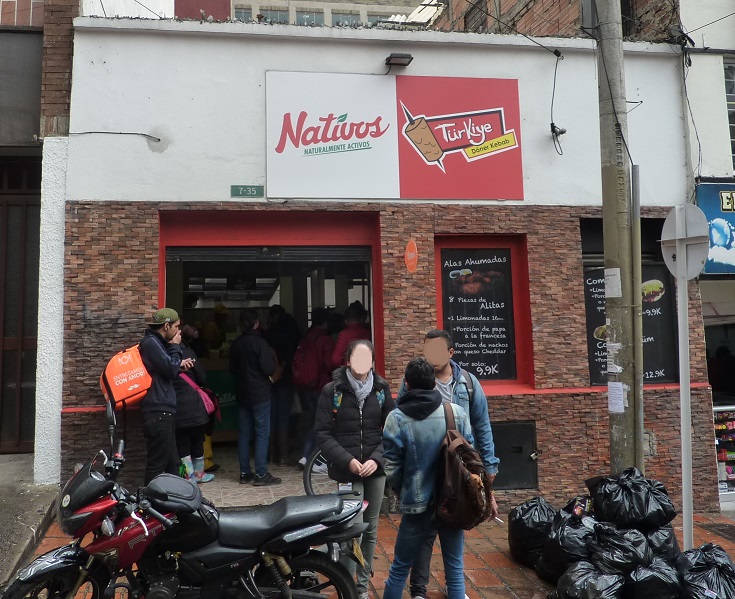 The first thing we noticed about this place was how popular it was: businessmen and students mostly. On arrival, it is clear that this place has attitude. Funky house music playing loudly in the background already distinguishes it from the conventional Reggaeton-blasting Colombian eateries. This place is making kebabs cool.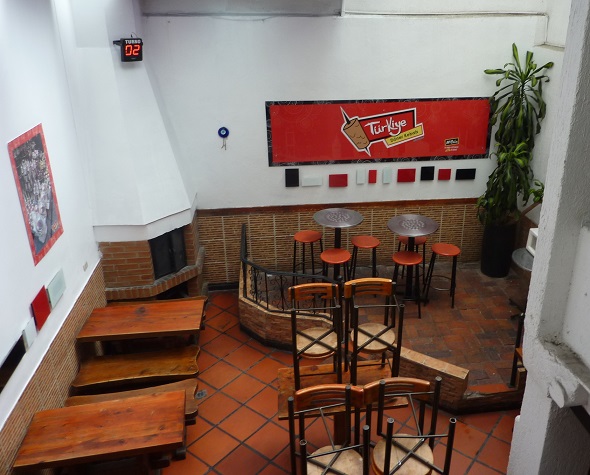 What does every kebab shop need? A dancefloor. First and possible only one of its kind, this kebab shop has a stage that plays host to some of Bogota's new music scene. Why the hell not.
It's a great setting for a kebab, but do the meats match the beats or is this place all show and no shawarma?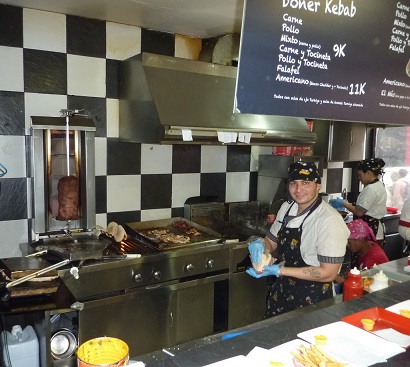 First up – they have an ele-leg, so its kudos right there. This was only the second kebab place we found in Colombia (they are few and far between) and the first one had no ele-leg at all so, even if a little small, this beef ele-leg was a welcome sight.
For fans of gender equality this place has a mixture of male and female chefs, both with the typical range of tattoos that are commonly found on the Colombian youth. Less typical was the ordering system here; you order, pay, then are given a number that shows up on a screen when your food is ready. A highly organised and efficient system – not very Colombian at all!
We ordered two kebab combos consisting of chicken and beef mixed kebabs, chips and a homemade lemonade. Pete's came with cheese and bacon, known as the Americano, Kate's was just meat and salad. In return for these two princely platters we paid 20,000COP; which might sound like more COP than Escobar had killed, but in reality it's only a fiver.
Our first impression: the lemonade was really tasty. A good sign. A little more troubling was that there were no questions asked about how we wanted it. There were also no visible sauces anywhere. The food arrived and the inevitable search for hot sauce began:
"Hay salsa picante?" [got any spicy sauce?] Pete, April 2018
"No hay. Es salsa dulce" [Nope. It's sweet sauce.] Kebab chef, April 2018
Like a dagger to the heart, our dreams of spicy Turkish kebab joys were dashed. This place had Colombia'd the kebab.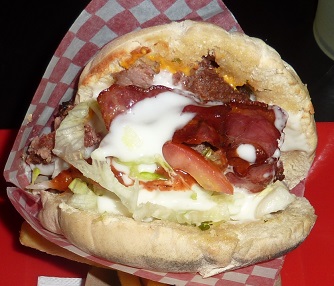 Besides lacking a spicy sauce, the bacon, cheese, chicken and beef Americano looked pretty good. The bread was soft and fluffy, the "cheese" was Colombian-style, watery cheese-spread queso – an acquired taste and rather cheap and dirty, but in a good way. The beef was cut thick, like it had been hacked from the ele-leg with an Argos pen but it was still tasty. The chicken was succulent, even if it seemed to appear out of nowhere.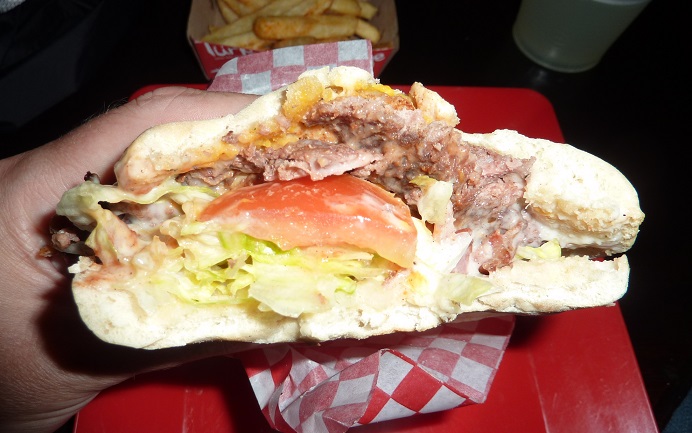 Loaded with a sort of sugar ketchup mayonnaise and piled full of not-so-warm fries, the kebab, while not being all that similar to the Turkish-style kebabs of Europe, was, at least, a decent dinner and an enjoyable eating exerience. It was just a relief to eventually find one.
All in all, what are the scores for the Colombia kebab?
Score Category
Synopsis
Meat Quality
Baby dumbo leg
Flavour Blend
Ketchup and Mayo
Salady Goodness
Yeah, maybe
Spice Hit
Colombia 0 : 0 Germany
Favourite Colour
Queso yellow
They're here, but only just.